About Me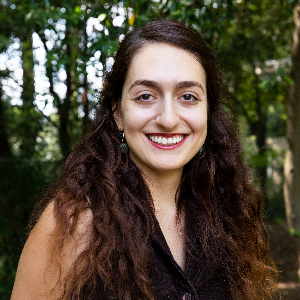 Hi there! I'm an investigative reporter for NPR based in Washington DC. 
Previously, I reported for The State in South Carolina about everything from education disparities and coastal companies skirting environmental protections to the toll of execution work. My original reporting on the stories of executioners was featured by Nieman Storyboard here.
As a freelancer, my reporting for WIRED revealed how a dietary health supplement company used regulatory loopholes to keep selling Prevegan to the elderly, a product the FDA knew was "hazardous" and causing serious side effect reports of seizures and strokes. My coverage led to ongoing efforts to close those food safety loopholes.
For The Marshall Project in Manhattan, using data from a national questionnaire that I designed and sent to 50 states, I exposed how life in prison and the consequences after release can be worse for people with intellectual disabilities.
As I covered science and technology for The Economist in London, I reported how disparities in healthcare treatment for people suffering from opioid addiction in Welsh and British prisons were linked to deaths — then covered how multi sensory architecture created for and by the blind and deaf was changing the field of design.
For The Guardian, The Intercept and NPR's Radio Ambulante, I unraveled different sides to the story of how Honduras's most prominent environmental activist was assassinated — demonstrating how the US was involved in the training of the man charged with helping organize the murder and how thousands of text messages implicated those at the top of the hydroelectric dam company the indigenous activist had been protesting.
I've also reported on Arctic animals and rogue methane leaks (for Scientific American), the 2019 Argentine presidential elections (in Spanish for Clarín), disparities in healthcare for doctors recovering from addiction in New England (for The Boston Globe) and more. I've won recognition for my work, including a 2021 Investigative Reporters and Editors Finalist nod for the executioners series, The McClatchy President's award, first place for best profile in South Carolina in 2022, Honorable Mention for the 2021 Evert Clark/Seth Payne Award for the best young science journalist, The State's Journalist of the Year award, and various South Carolina Press Association awards.
Before I was a reporter, I co-founded a global health nonprofit, worked for an architecture firm and taught English to adult immigrants in Boston. I completed a Bachelor's of Science in Public Health from the University of Texas at Austin and a Master's of Science in Investigative Reporting from the Columbia University Graduate School of Journalism / Toni Stabile Center for Investigative Journalism. I am Argentine-American and speak Spanish and Portuguese.